Back
Poronui recipe series: Monkey Bread
– Cuisine
This is a bread that will leave the house smelling great — and it tastes even better. It's the perfect side to any meal and a brilliant accompaniment to a summer salad or winter soup.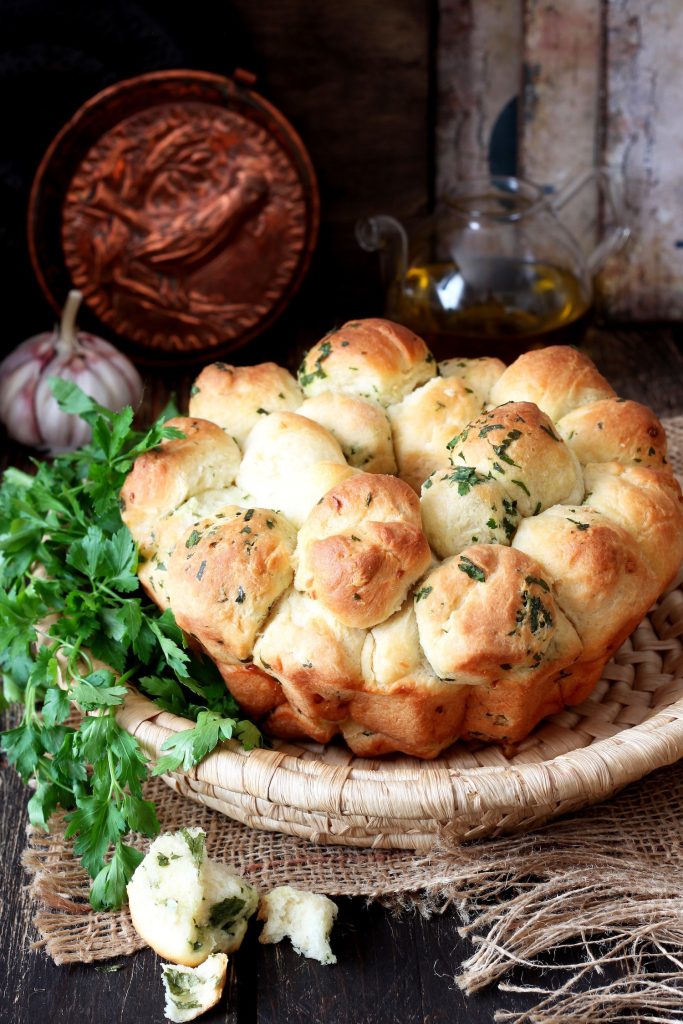 Monkey Bread
by Chef Steven Paterson
Ingredients
500g of strong white bread flour
1 tsp salt
1 tsp caster sugar
7g of dried yeast
75ml of olive oil
225–250ml milk
Garlic and herb mix
3 bulbs of garlic
1 handful of parsley and chives, finely chopped
100ml of olive oil, plus extra for drizzling
Method
Using a stand mixer with the dough hook attached, mix the flour, salt, sugar, yeast, olive oil, and slowly add 225ml of milk until it starts to come together, adding more milk if required.
Turn the dough out onto a well-floured surface and knead for around 10 minutes until it's soft and stretchy.
Place into an oiled bowl and cover with cling film for approximately two hours or until the dough has doubled in size (proving).
Meanwhile, cut the tops off the bulbs of garlic, place on a baking tray, and drizzle with olive oil. Cover tightly with tin foil. Roast in a preheated oven at 180°C for around one hour until soft (time will vary based on the size of the garlic).
Allow the garlic to cool before mixing it with the chopped herbs and olive oil. Set aside.
Once the dough has proved, knock it back onto a floured surface and divide into 24 equal pieces.
Grease a large loaf pan or baking tin. Form each piece of dough into a ball and roll in the garlic and herb mix. Place into the baking tin/loaf pan.
Cover again with cling film and leave to prove for one hour.
Bake for around 45 minutes in an oven at 200°C until well risen and cooked all the way through. Cooking times will vary depending on how deep your tin is.
Get In Touch
Want to ask a question about Poronui, personalise your vacation with bespoke itinerary options or find out about available dates? We would love to hear from you!

Simply fill in your name and contact email address with a short message and we will get back to you.